Welcome to New Jersey Volleyball!
Corn Muffin Ninjas take Monday 4's Championship!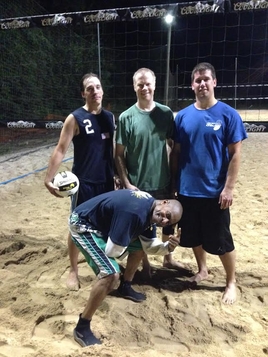 The Monday Night 4's league playoffs ended with the Corn Muffin Ninjas defeating 100 Proof to take the championship.
Congratulations to the Ninjas, and thanks to all the teams that participated this season.
The full playoff results will be posted later today on the

Monday Page

.
GPVA is looking for two
Womens BB teams!
The Greater Princeton Volleyball Association is looking for two women's 6's teams for the upcoming fall season. They will accept complete teams or will place individual players together. If you are interested, please click

HERE

to be taken to the GPVA league page then email the commissioner, Tracy Reasoner, with your interest.
Milke/Davis, Kleeman/Crandall
Win Session I 2's Crowns!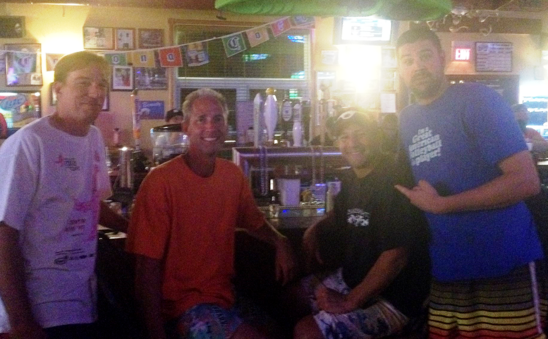 The weather finally held out for the Session I 2's playoffs to take place. In the Intermediate division, Kleeman/Crandall defeated Hammer/Rufano (21-16, 21-17) to take the championship and move up to Advanced for next session. In the Advanced division, Milke/Davis and Altobelli/Cook made it through the semifinals and met for the finals, with Milke/Davis winning (21-18, 21-19) to win the championship.
Thanks to everyone who played in Session I, and we look forward to a great Session II!
NOTICE:
Thursday 4's Schedule Change
The schedule for Thursday 4's has been changed due to some problems with the original schedule. Matches after 7/17/14 are different on the new schedule. Please visit the
Thursday Page
and take a look at the updated schedule. Sorry for any inconvenience.
A Stroll Down Memory Lane...JSVBA
While searching on the internet, we came across the old website for the Jersey Shore Volleyball Association (JSVBA). The JSVBA ran until (at least) 2005, and was the organization that hosted volleyball tournaments on the Jersey shore when the AVP wasn't in town. It was the predecessor of many other volleyball organizations, including GAV, and many of the top players came through the JSVBA over the years. We thought it might be nice for those of us who played in the JSVBA to look back at a great time in the history of New Jersey volleyball: