Welcome to New Jersey Volleyball!
Monday 4's Playoff Schedule Posted
The playoff schedule for the Monday 4's league has been posted on the

Bung's Monday Page

. First-round matches must start no later than 7:30, so give yourselves time to warm up. Reminder: 5th and 6th place teams must provide a referee for the 7:15 matches.
Princeton indoor league looking for BB teams for Fall 2015!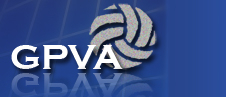 The Greater Princeton Volleyball Association has openings for 3 BB level teams for their Thursday night Men's 6s league at Princeton Day School. The league is planning to start the Thursday after Labor Day.
Summer 2015 is in full swing!
We here at New Jersey Volleyball hope that you are taking advantage of all the volleyball that is going on in the area this summer. Whether it's pick-up, leagues, or tournaments - get your feet in the sand! Great American Volleyball has tournaments every weekend through September 26th. You can link to their page from our Outdoor Volleyball drop-down menu. See you on the beach!
Cook/Altobelli, Korolev/Sells take Tuesday 2's Session I
!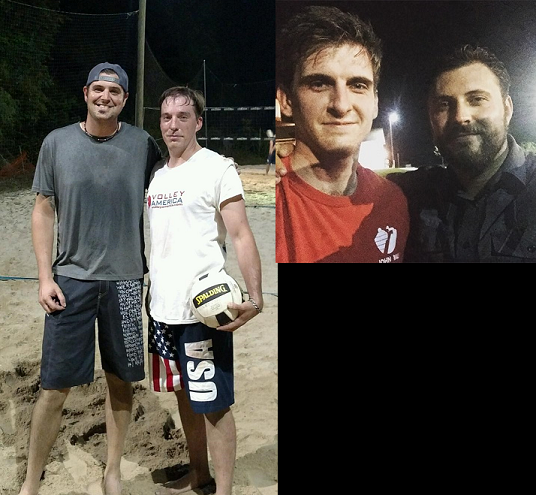 Congratulations to the 2's teams of Cook/Altobelli (left) and Korolev/Sells (right) for winning the Advanced and Intermediate divisions respectively in Session I of Tuesday 2's!
Happy New Year from NJVball.com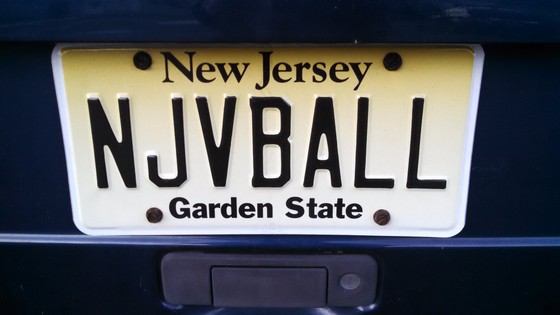 A Stroll Down Memory Lane...JSVBA
While searching on the internet, we came across the old website for the Jersey Shore Volleyball Association (JSVBA). The JSVBA ran until (at least) 2005, and was the organization that hosted volleyball tournaments on the Jersey shore when the AVP wasn't in town. It was the predecessor of many other volleyball organizations, including GAV, and many of the top players came through the JSVBA over the years. We thought it might be nice for those of us who played in the JSVBA to look back at a great time in the history of New Jersey volleyball: